Call for Papers: Special issue on "Energy Consumption in Buildings: interdisciplinary approaches"
Actualité publiée le 20 mai 2016
---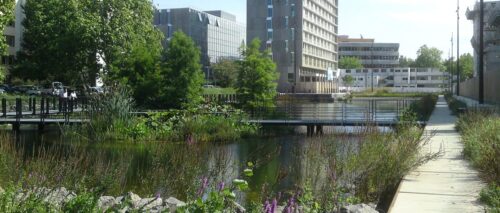 Guest Editors :
Marjorie Musy, UMR AAU CNRS 1563, CRENAU – ENSA Nantes & IRSTV Ecole Centrale de Nantes
Margot Pellegrino, Lab'Urba-GU, Université de Paris-Est Marne-la-Vallée
Important dates:
Manuscript submission: July 15, 2016
Reviewers' feedback – step 1: September 31, 2016
Revised papers submission: November 15, 2016
Reviewers' feedback – step 2: December 30, 2016
Final manuscripts due: January 15, 2017
Acceptance notification: January 23, 2017
Questions related to energy in buildings often seem very technical, which leads to sector-specific approaches and fragmented research strategies. Dominated by the « hard sciences », energy issues have mainly been addressed through techno-centric processes. The technical progress achieved should have led to a sizable decrease in energy consumption. However, consumption has been continuously increasing instead. Among the reasons behind this difficulty, socio-spatial factors play a major role. Much research has been devoted to producing greener energy. Yet one must not overlook that this energy is produced to be used and that, in a context where energy transition is a key challenge, focusing on actual energy use has also become fundamental. Studies applied to buildings' thermal behavior and appliance controls now incorporates this dimension to a greater extent.
---
Catégorie : CRENAU

---