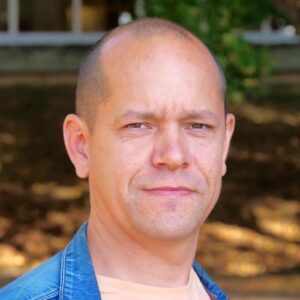 ---
Research
Informatique :
simulation et visualisation de la lumière / Urban Data Visualization
Analyse morphologique de l'espace urbain / Morphological analysis of urban spaces
---
Short Bio
Dr. Vincent Tourre is an associate professor since 2009 at the Ecole Centrale de Nantes in the CRENAU team of the AAU lab. He holds a Master thesis in computer science and a PhD thesis in architecture. His research focuses on the modeling and visualization of urban data dedicated to urban planning and GIS applications, and the analysis of the morphology of urban spaces.
---
Articles dans une revue
Vincent Tourre, Francis Miguet. Lighting Intention Materialization with a Light-Based Parametric Design Model. International Journal of Architectural Computing, Multi-Science Publishing, 2010, 8 (4), pp.507. ⟨10.1260/1478-0771.8.4.507⟩. ⟨hal-01502786⟩
---
Directions d'ouvrages, actes
---
Chapitres d'ouvrages
---
Communications dans un congrès
---
Posters
Maxim Spur, Vincent Tourre. Urban DataSphere: Exploring Immersive Multiview Visualizations in Cities. IEEE VIS, Sep 2018, Berlin, Germany. ⟨hal-02068742⟩
---
Thèses
Vincent Tourre. Simulation inverse de l'éclairage naturel pour le projet architectural. Interface homme-machine [cs.HC]. Université de Nantes, 2007. Français. ⟨tel-00383341⟩
---
---
---